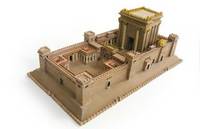 From Aish.com
"The Tenth of Tevet marks the onset of the siege of Jerusalem by Nebuchadnezzar, the King of Babylonia, and the beginning of the battle that ultimately destroyed Jerusalem and the Temple of Solomon, and sent the Jews into the 70-year Babylonian Exile. The date of the Tenth of Tevet is recorded for us by the prophet Yechezkel, who himself was already in Babylonia as part of the first group of Jews exiled there by Nebuchadnezzar, 11 years earlier than the actual destruction of the Temple in Jerusalem itself.
The Tenth of Tevet is viewed as such a severe and important fast day that it is observed even if it falls on a Friday (erev Shabbat), while our other fast days are so arranged by calendar adjustments as to never fall on a Friday, so as not to interfere with Shabbat preparations. "
For the full page, please visit:
http://www.aish.com/literacy/mitzvahs/The_Tenth_of_Tevet.asp
Their main page can be found at:
http://www.aish.com
Use today to fast, learn some Torah, do some good deeds and mourn our Holy Temple.